Lots of our students buy a package of lessons and activities.
Usually lessons take place in the morning and activities in the afternoon and on Saturday.
Most of our activities are trips to London.
We also do sports in the park and go to famous places like Oxford, Cambridge, Bath, Stonehenge, Canterbury and the Harry Potter studios.
We go by school minibus, coach or train.
If you want to do a Holiday Course, please contact us to check availability.
Usually holiday courses are available in summer and around Easter, but we can organise at other times of the year, especially if you are a group.
You can book a holiday course with or without homestay accommodation.
We sometimes use a different nearby location for classes in summer.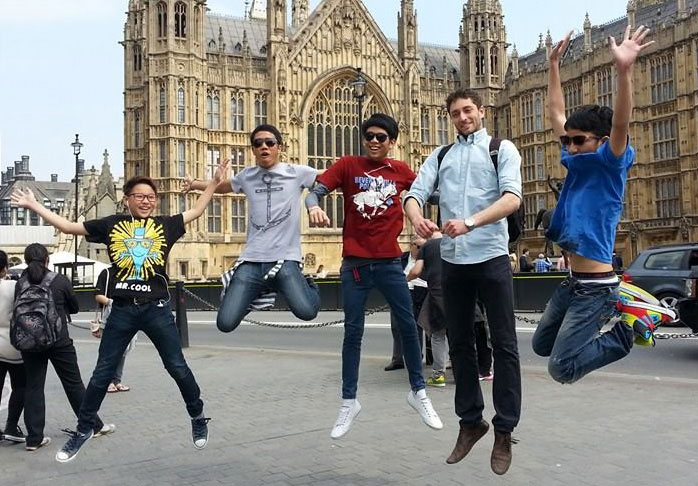 Social Activities
We organise a wide variety of social activities for our students, such as:
Trips to London
eg National Gallery, British Museum, London Eye, Madame Tussauds, etc.
Excursions outside London
eg Oxford, Cambridge, Brighton, Stonehenge, Bath, etc.
Shopping
eg Whitgift Centre in Croydon, Westfield in West London, Oxford Street in London, Harrods, etc.
Sports in the Park
We have some nice parks near the school for playing football, badminton, basketball, cricket, etc.
Evening Activities
eg Karaoke or Disco
If you want to do a lot of social activities, you must book a Holiday Course. If you want to do just one or two activities, you can book the day before. The cost is between 5 and 60 pounds per activity.
Social activities will help you improve your English faster as you will make friends and practise your English and learn about the history and culture of the UK.
We organise activities every day Monday to Saturday around Easter time and in summer. At other times of the year we have fewer activities.
Most activities take place in the afternoon, from 1.15 to 6.00pm.
At Easter and in summer, on Saturdays (sometimes on Sundays) we organise all-day excursions.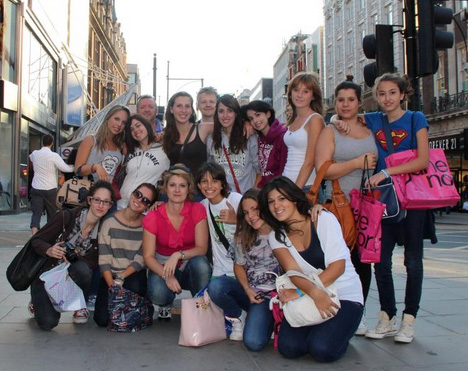 All activities for students under 18 are supervised by an adult member of staff of Purley Language College.
During some activities such as shopping or visiting a museum it may not be possible for members of staff to supervise students at all times, but a meeting point and time will be defined. Students must not be late to the meeting point and must not leave the defined area.
After activities a member of staff stays with the students at the College until the homestay hosts come to pick them up.
Under 18s are not allowed to go out on their own and must follow the programme provided by the College.
All of our homestay hosts are required to drop students under 18 to the College at the start of the day and pick up at the end of the day.
Homestay hosts are instructed not to allow students under 18 to go out on their own in the evenings but will encourage them to practise their English at home with the family.