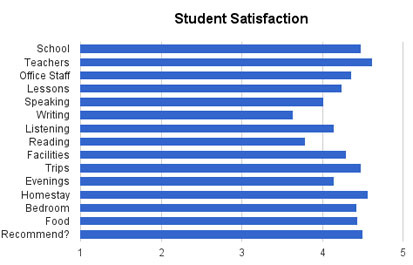 "I am very happy about this experience. I have loved it. Now I can talk english better and easily than before, and I have learned a lot of new things. I will never forget what I have learned in this week. Just THANK YOU! Also a big thank you to my host family and Elaine, I love you and I will never forget you."

"I have loved this experience!!! our host family were very lovely. Purley Language College is a good school and the teachers are friendly. i want come back this summer with my friends!!"

"I'm happy of this experience in Purley and this college is good to improved the language. The teachers are very good. The host family is friendly, the host family bedroom is good, the host family house is nice. The packet lunch is good, all is good in Purley. I haven't suggestions because for me all is perfect!"

"I JUST WANT TO STAY HERE IN PURLEY,I LOVE THIS TOWN AND I LOVE LONDON.I'D LIKE TO GO BACK IN THE SUMMER AND THE HOUSE WAS VERY PRETTY AND ALSO HOST FAMILY,THEY WERE VERY KIND WITH US.I will miss all.Thanks for this great experience"

"I want rest in this city because is very nice and is very easy arrive in London.The purley college is very good for the lessons,the teachers,the location and the serivices like wiFI,classrooms,garden. I hope to come back in england,especially in this school.Thank you for all"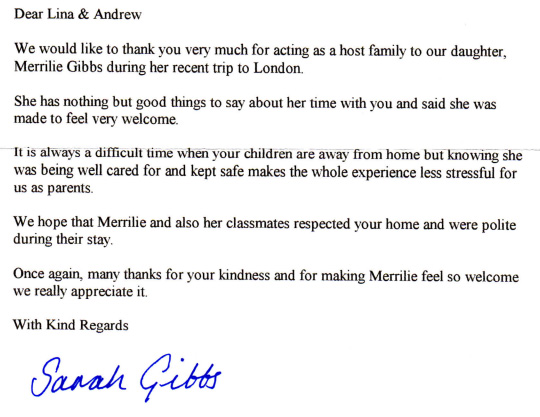 "I just wanted to thank you for the great time we've had at Purley. The girls seem to be enthusiast, and on our arrival all the families thanked us , which in my opinion witnesses how good the feedback from their daughters was.
Your constant presence throughout the activities and the fact that you offered extra activities and very welcome treats were also a pleasant and unexpected surprise for us.
I really hope we'll manage to work together again in the future.
We're looking forward to receiving the photos you took during our stay, if it's not an inconvenience for you.
Regards to Nova and Jonas , and to all the wonderful people in the staff. I hope we'll manage to keep in touch . Please let me hear from you! "
Giuliana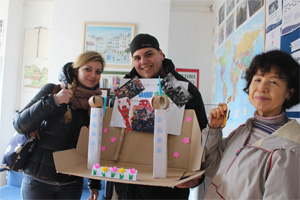 "I am Noriko in your class. The narcissus came out on the road side. The road name is Northwood avenue where I walk every day. I heard you like narcissus so I send you this pictures. I was very glad to see you. You taught me a lot of things. When I couldn't say anymore, you said " try!". Your wards took my courage. I thank you lot. When I come back Japan ,I would like to see your friend. If you are mind please show me her address."
Noriko
"I really appreciate your help. I really had good time in uk and enjoy the study at school. Thank you again. Can I talk with you about my english study in the future?"
Jiang Yuning
"Thanks for your confirmation and thank you for helping Charlotte. She enjoyed a lot her journey in your College and is ready to come back. Due to her shyness it was a real profit for her to have this experience on her own."
C. Cave

"To Nova and the teachers and everybody in Purley college. Thank you so much for having been so kind and helpful with Felix Nicoulaud my son, during these last two weeks. And may I ask you to give my best regards to Paula Philpott and her family ? Felix came back with very good memories of his stay in England."
Isabelle de Botton
"As we are now back in Warsaw with access to Internet I would like to thank you and your son for a care and friendship received by Gerard during his stay in London. He was very happy with his stay and regards it as a very enriching expereince, not only for his linguistic skills.
Gerard would like also to send a dvd for Jonas with a very good Polish film for youngsters (with English subtitles) - shall he send it to college address? whose name should be added to the address? Thank you in advance"
L.Konopielko - Gerald's Father Poland