Newsletter
Hazel Residence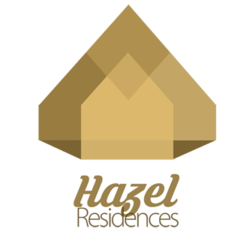 Purley Language College is developing its own residence for students who do not wish to take the Homestay option.
Hazel Residence is just two doors away from Purley College and has been completely refurbished. Each bedroom has its own en-suite bathroom facilities.
The residence has been specified to a high standard and designed from the ground up to provide warmth and comfort to the occupants. This includes:
• A high-tech security system has been specified with each bedroom door controlled by a wristband worn by every child. This makes students extremely safe and secure and also allows the children to be more relaxed with their possessions, as only they will have access. The wristbands have been selected to provide a comfortable solution, avoiding the risks associated with lanyards around necks.
• A mechanical heat-recovery ventilation system to provide enhanced ventilation with warm air being constantly circulated and refreshed to all rooms.
• A commercial heating system with pumped and circulating water to ensure that hot (and cold) water is available instantaneously at all points in the building with high-flow rates improving the showering experience.
• Movement sensors in every ensuite to operate the lights, underfloor heating and towel rails, to ensure that the students will always have a warm and dry environment.
• Multiple USB sockets installed throughout the premises to enable phones and tablets to be charged without the need for adapters!
In addition the building owners have looked to protect the environment with fuel and maintenance costs designed to be significantly reduced. The total lighting in the building will be equal to the equivalent of 6 ½ lights for most properties. That is twenty eight rooms, some of a considerable size, all brightly lit for less than seven light bulbs! In addition there is a large solar photovoltaic system installed within the new roof to provide the residence with free electricity and hot water.
The property is just a five-minute walk to Purley Station which has excellent connections to London Bridge (15 minutes) and London Victoria (20 minutes).
We are now taking bookings –
For all enquiries please email: info@purleycollege.co.uk
Telephone: 0208 6605060 or 0208 6602568
---
Latest News